2018 Anita Goodesign Event
Please note that it is a little earlier this year because we ran into so many weddings, vacations, yard sales, and you name it last year! In addition, we have changed the venue. It will held at the brand new Fay Penn Business Event Center on Rt. 119 just down from Penn State Fayette. What a top notch, state of the art facility! AND, instead of one 2 day event for $99, we are having TWO one day events for $59. (Both days are the same) This will allow us to have a greater number of people participate with a smaller time and cost commitment to you. Pick the day that is best for you! We will be sharing more details next week, but the place, cost and dates are firm. Early bird discount of $49 if you register during January or February.

Fay Penn Business Event Center Directions


You will be receiving this binder and USB at the event to keep and take home.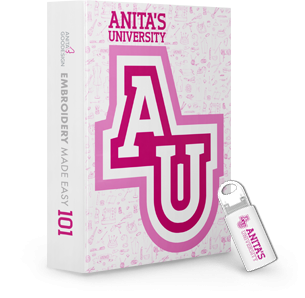 2018 Anita Goodesign Event
Cost:
$ 59.00
Includes event projects and lunch